Artificial Intelligence
Virtualitics
Virtualitics is a data analytics platform that uses AI and machine learning to empower industries to make reliable business decisions with speed and ease. Virtualitics came to use with two issues: 1.) Their site was dark, unapproachable and daunting and 2.) Their site speed was extremely slow because of heavy graphics and animations. We worked closely with the Virtualitics team to develop a new, modern design that reflected their technology-focused business in a clean, simple way.
Web Design & Web Development
Virtualitics took on a major brand evolution, and needed a new website to match. They wanted their site to be fast and easy for customers to use, but also speak to the unique industry they support. Our team helped them solidify their brand image and personality through graphic creation and sourcing. A user-friendly website is important for any business, so we made sure their vision matched their expectations.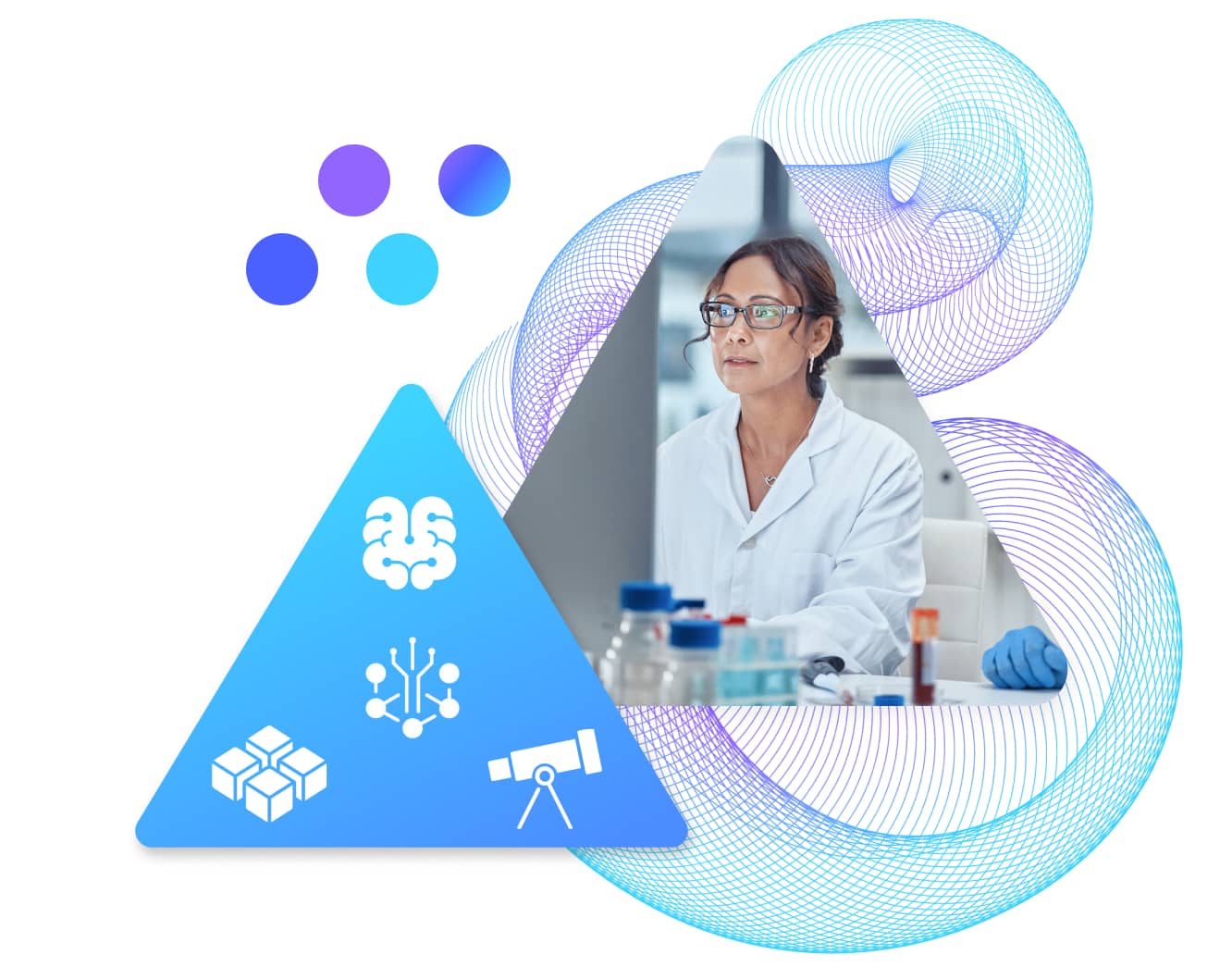 A bright and unified digital presence
In partnership with Virutalitics, we designed a unified identity system that highlighted the company's purpose. We began by creating person-driven imagery to clearly tell their story and showcase the industries they serve and work with. We made sure their digital assets were fresh and coherent to reflect this new brand.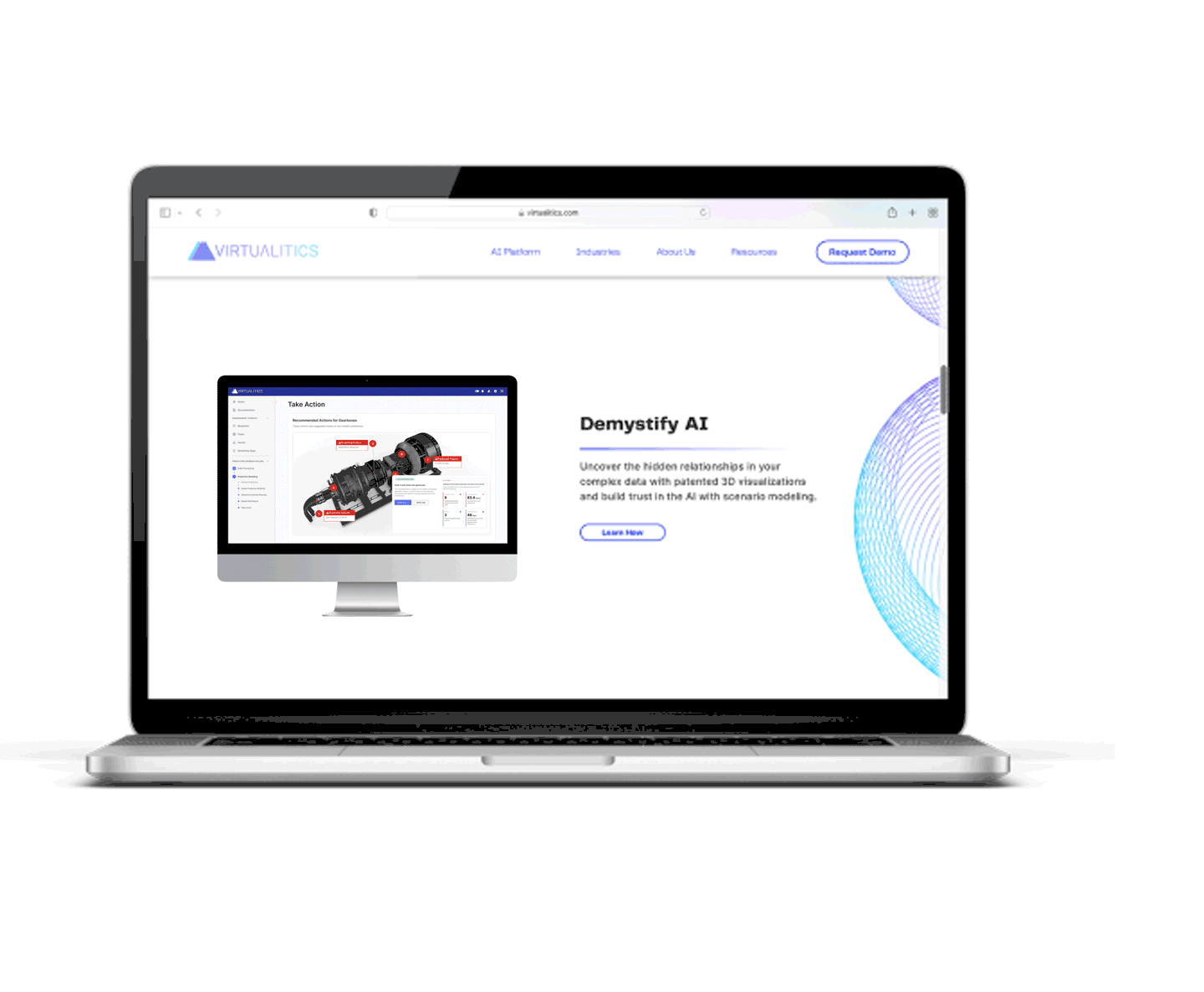 Balancing site speed with engaging graphics
Since Virtualitics is at the cutting edge of technology in their field, a fast site was a requirement. We were able to reduce load times exponentially while still providing motion graphics and movement on their site.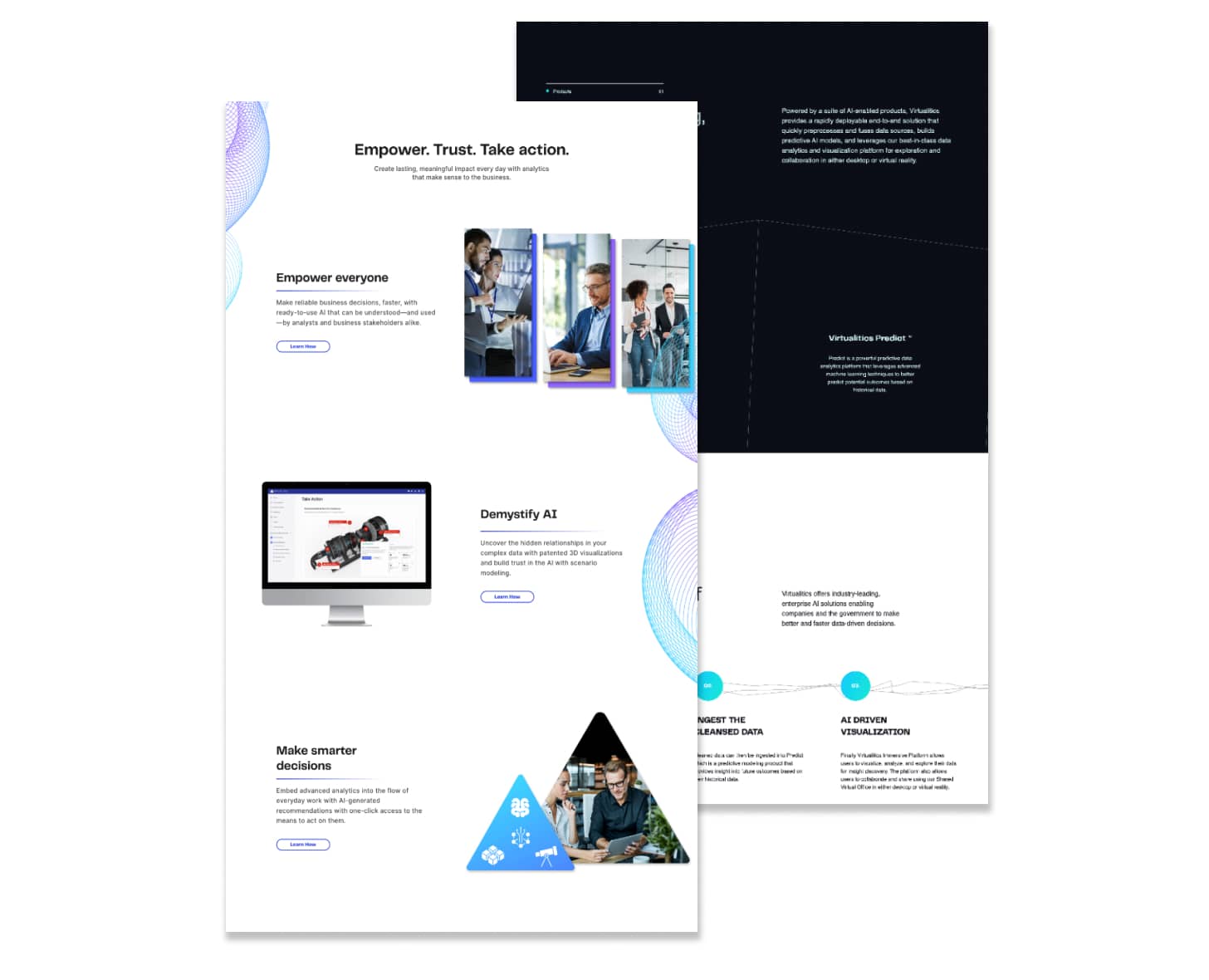 A lighter and more inviting look to resonate with their audience
We revamped the design of Virtualitics' website from a cold, dark, lifeless layout to a modern and responsive one with an exciting feel that's inviting, human-centric, and suited to their target audience. We used bright colors and images with minimal text to engage users across all devices—from desktop to mobile.